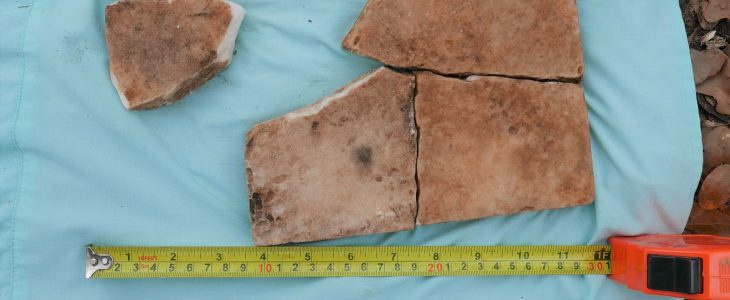 While stump grinding on January 30, 2021, two new graves were discovered.
Ukn 119 consists of broken pieces of a partial marble headstone with no inscription yet and about 1″ thick.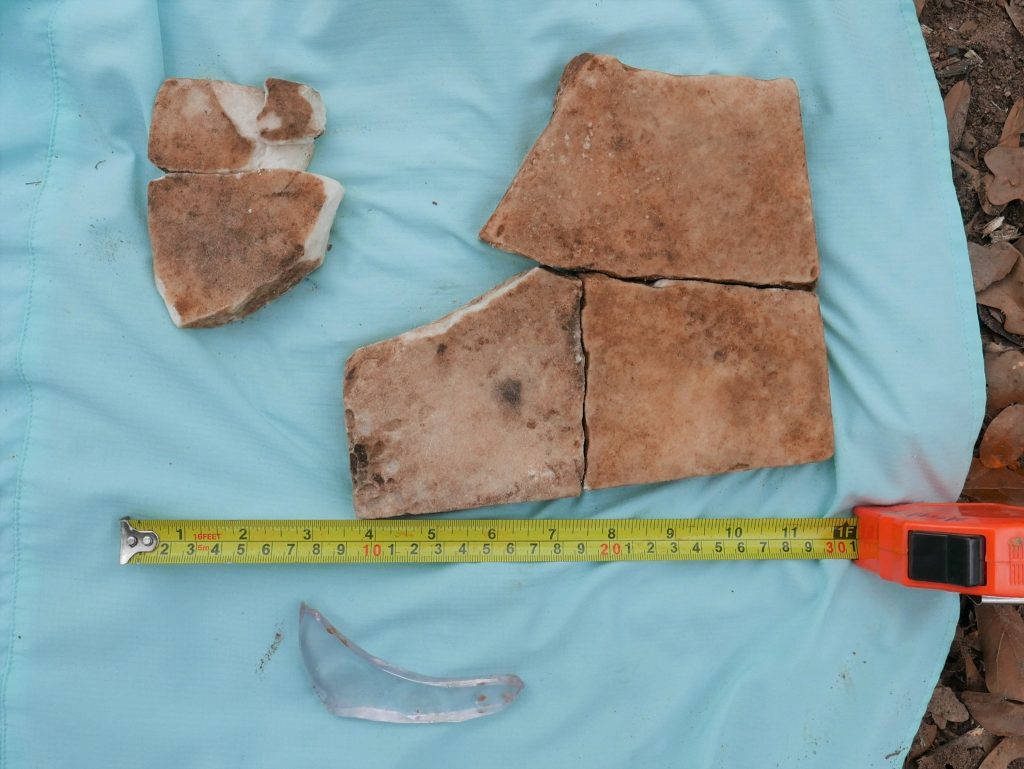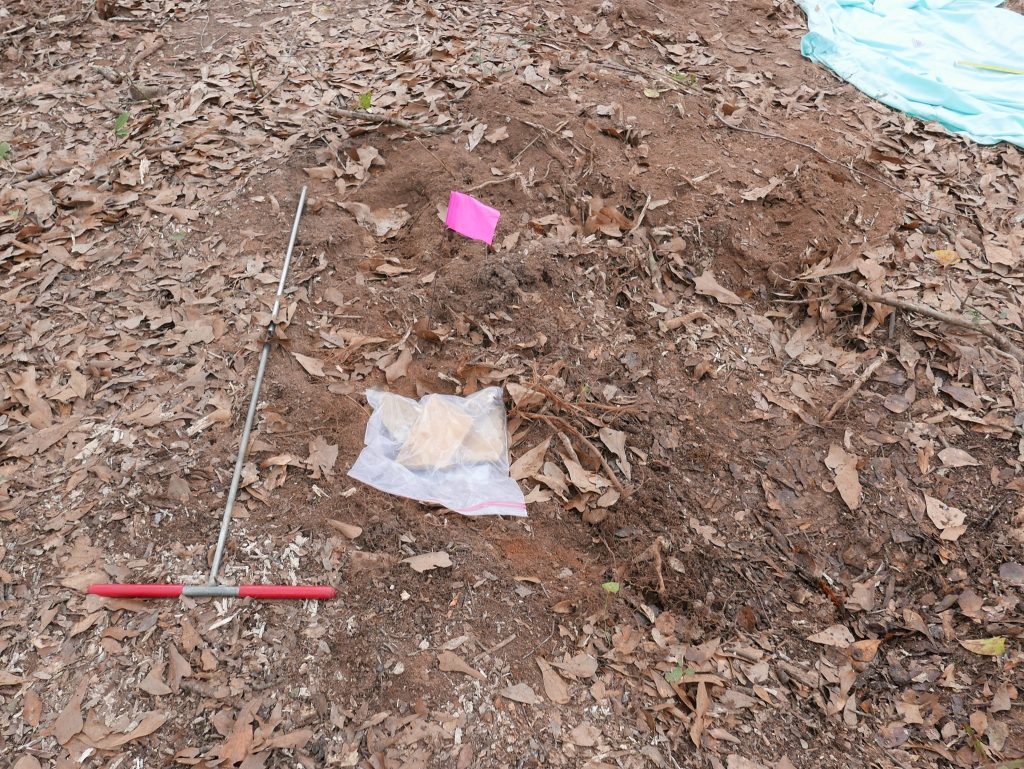 Ukn 120 is a 1″x4″x at least 19″ buried piece of steel with a hole in the top and beside a dead tree. Both makers were slightly nicked by the stump grinder.