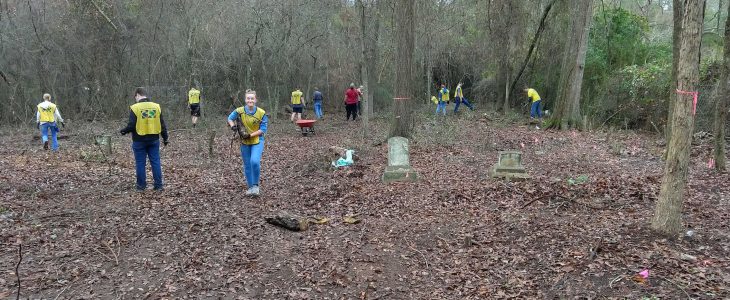 22 volunteers came out to help clean up the Conroe Community Cemetery on Saturday, January 24, 2021. Great progress was made and the fence across the back of the cemetery can now be seen even from the front of the cemetery.
All the debris removed and remaining from previous cleanups was chipped into the container provided free of charge by Waste Management.
Come out Saturday February 6, 2021 to help clean up this historic African American cemetery in Conroe. We need your help!