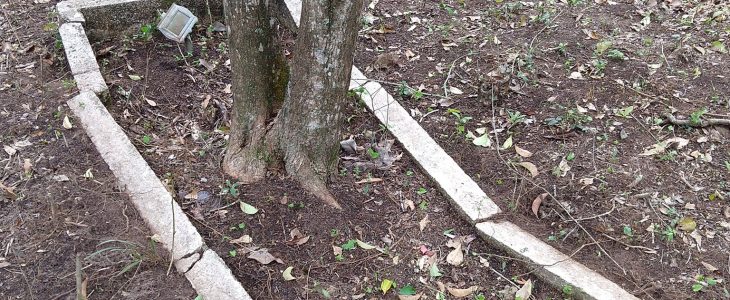 Laura Henderson's grave had a large Ligustrum grow in the center of it. Out of caution is has been left since plants are used to mark graves.
Laura Henderson died in 1941 and a local resident recently reported that the Ligustrum was just a small bush in 1987. That along with growth rates of Ligustrum would suggest it is only about 30 years old and was not planted to mark the grave. It was most likely propagated by natural means.
The tree has been removed to clear Laura's grave and clean it up.