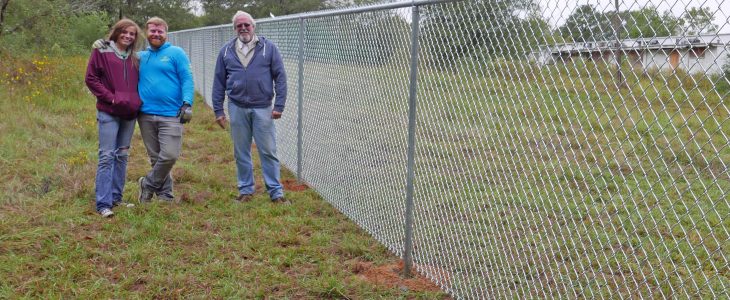 28 October 2020
It was a great day at the Conroe Community Cemetery today. Montco Fence Co finished installing the fence along the north and east sides of the cemetery so it is all fenced in now. The north fence adjoins the Old Conroe Normal and Industrial College property and the cost of this portion of the fence is being shared by the adjacent owner Dale Wiebe Properties. The Montgomery County Historical Commission through the Commissioner's Court provided the rest of the funding.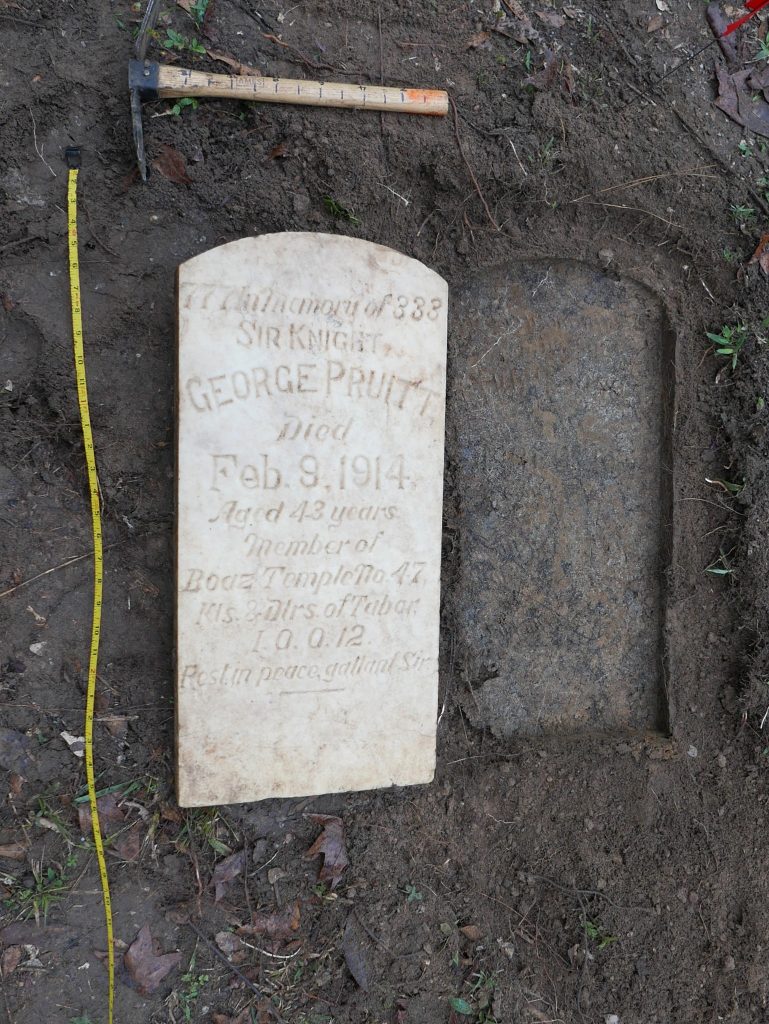 The gravestone of George Pruitt was found today southwest of Eliza Evans grave.  George Pruitt's headstone was recorded by Horace and Oveta Wright in their 1978 survey of the cemetery but it had fallen over since then and had not been found till today.  It was not in the area we had thought it would be found, which was near a footstone with the initials G. P..  George Pruitt was a member of the Boaz Temple No. 47 of the Knights and Daughters of Tabor, International Order of 12.  Three women buried in the Conroe Community Cemetery are also members of the Knights and Daughters of Tabor.  The Knights and Daughters of Tabor, International Order of 12 was founded by Moses Dickson in 1846 as an antislavery society committed to ending slavery. It reorganized in 1872 as a fraternal organization which "meets the necessities and wants of the Colored people".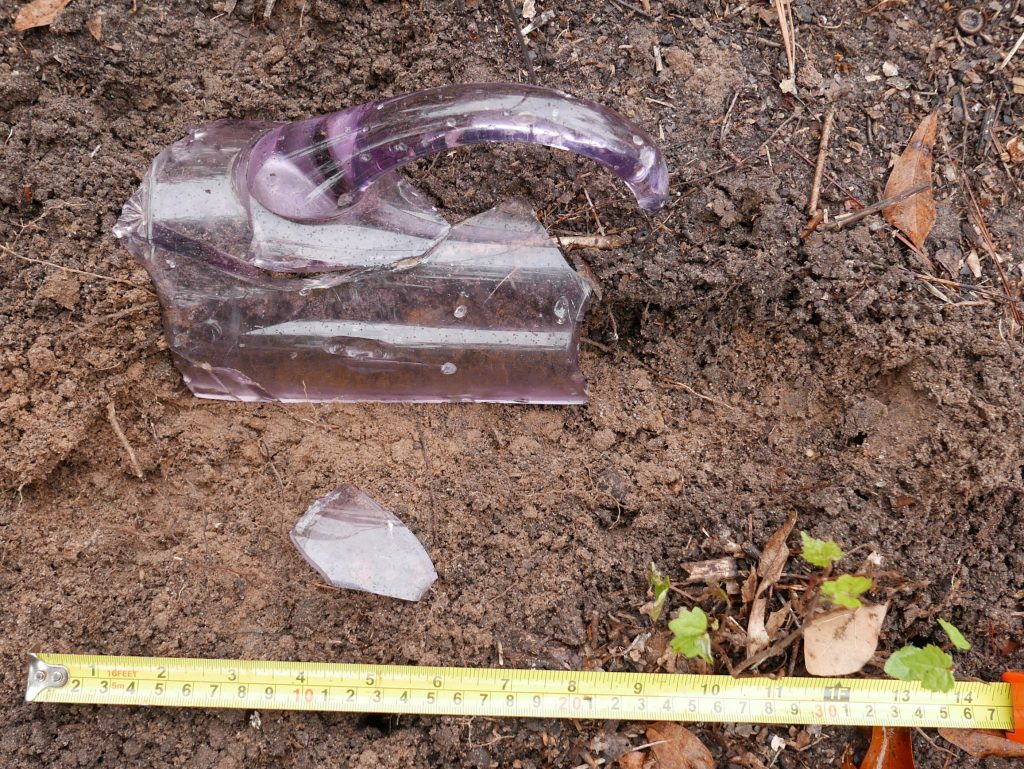 Also a volunteer discovered another grave, during the previous weekends clean up, marked by a broken purple glass pitcher.

DON'T FORGET THE SIGN DEDICATION ON SATURDAY NOVEMBER 7TH AT 10:00 AM.  It will also be a clean up day.  If the hot weather has been holding you back then come on out since it's predicted to be a cool Fall day.