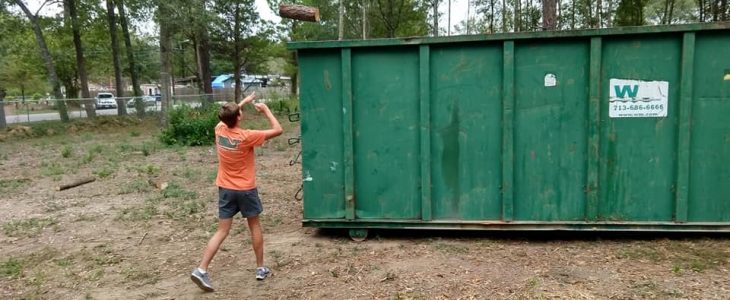 11 October 2020
Waste Management delivered the dumpsters on 9 October 2020. They are providing them free to support Carson Pyles Eagle Scout project at the Conroe Community Cemetery. Carson cast the first log into the dumpster.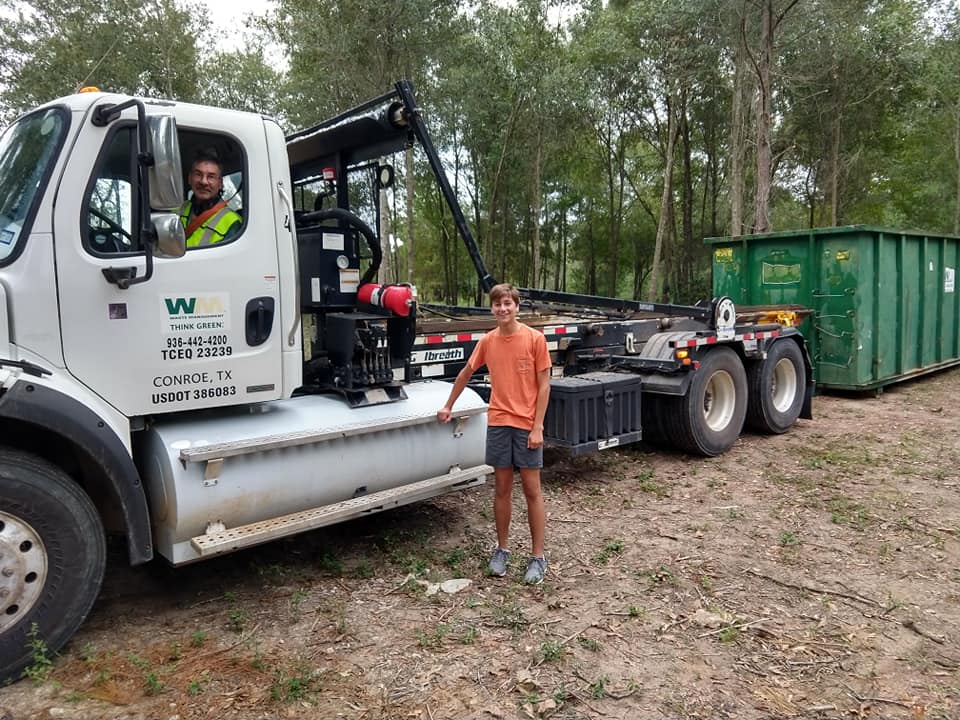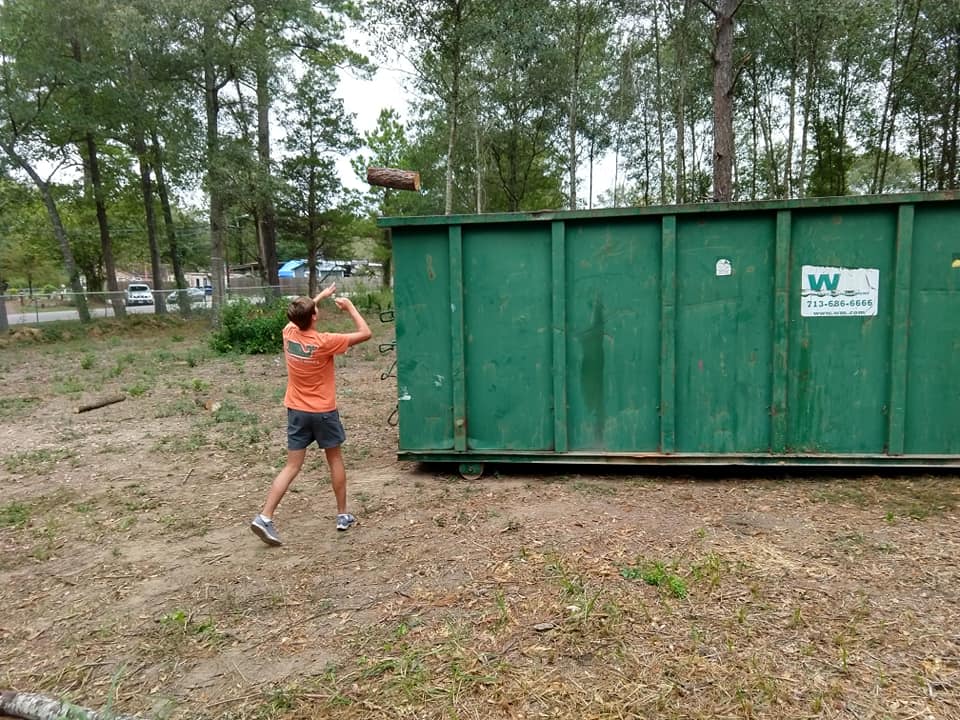 We had 39 volunteers to clean up the Conroe Community Cemetery and support Carson Pyle's Eagle Scout Project on 10 October 2020. Our largest turnout ever!! Two 40 yard dumpsters were filled. The dumpsters were donated by Waste Management.
20 Scouts and parents from Girl Troop 890 and Boy Troop 89 came out Sunday, 11 October 2020, to help clean up the Conroe Community Cemetery. They put in 6 hours of service raking and bagging 50 bags of debris, lopping stumps and filling up the last space in the dumpster. It was an inspiration to share their interest in the cemetery and their strong work ethic.